Morocco Astro Tour from Casablanca


Morocco Astro Tour from Casablanca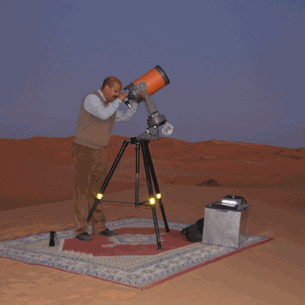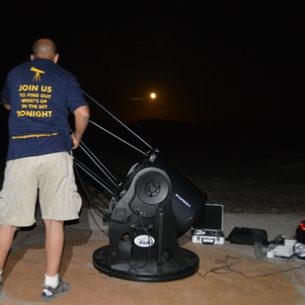 at Andromeda Desert Sky Camp


Astro Tour from Fes to Merzouga


Casablanca (Errachidia) Astro Tour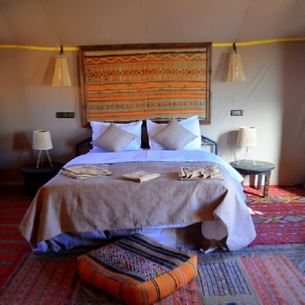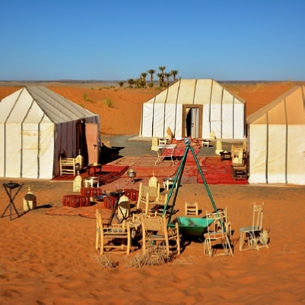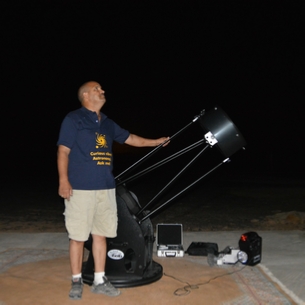 MOROCCO ASTRONOMY TRIPS
Stargazing trips to Sahara desert, in Merzouga


Tour from Marrakech to Fes


5 Day Tour from Fes to Merzouga


Tour from Marrakech to desert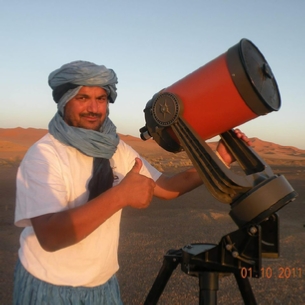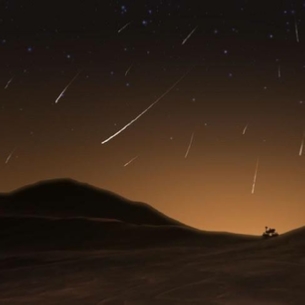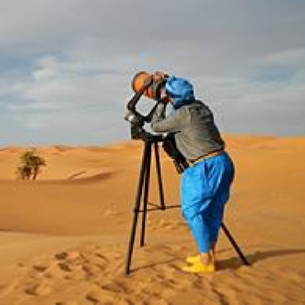 One of the last things that comes to mind while thinking about Morocco is stargazing. However, it is an ideal site because, while most of us live in locations with high population density and light pollution, which interfere with the natural starry sky, there are portions of Morocco that have no city lights. The sand dunes of Merzouga Erg Chebbi are one of Morocco's most stunning and unusual stargazing spots.
Try a camel ride into the Sahara for an unforgettable night of stargazing under one of the desert's most stunning skies. In the Sahara, the stars are stunning, but the sky is overcast.
Morocco's latitude is also crucial. At +30 degrees, it's close enough to the equator to see southern hemisphere constellations that you won't see in central Europe. If you time your trip correctly, you can see passing meteor showers, Saturn's rings, and distant galaxies like Andromeda, 2.5 million light years away.
Morocco Astronomy Tour for 5 Days includes exploration of Moroccan geology and culture. Welcome to this one-of-a-kind and exclusive opportunity to explore the sky of Southern Morocco at night!
DAY 1 : MARRAKECH - OUARZAZATE - ALNIF
We leave Marrakech and climb the High Atlas Mountains, stopping for lunch in Ouarzazate Moroccan Hollywood and spending the evening in the Alnif desert. First contact with the stars and sky lecture night in a half-board hotel in the flat black stony desert.
DAY 2 : ALNIF - MERZOUGA DESERT
Today we visit fossil quarries to collect fossils, primarily trilobites, and spend the evening in a hotel near Merzouga's Erg Chebbi sand dunes. After dinner, there will be a lecture about astronomy in nomadic tribal culture, such as Berbers, Bedouins, and Touregs, as well as mythology and beliefs.
DAY 3 : MERZOUGA DESERT
Today we explore additional geology in the area, meet locals, and get a taste of local culture. Evening sky observation using a 200 mm telescope after dinner. Then it was time to return to the desert camp.
DAY 4 : MERZOUGA - DADES GORGES
Today we return through the Thousand Kasbahs Road, spending the night in Roses Valley at a guest house and the night with a local family.
DAY 5 : DADES - OUARZAZATE - MARRAKECH
Today, we'll travel back to Marrakech over the Tichka high Atlas pass, arriving approximately 16h.
5 DAYS ASTRONOMY TRIP FROM MARRAKECH
Popular Morocco stargazing and geological trip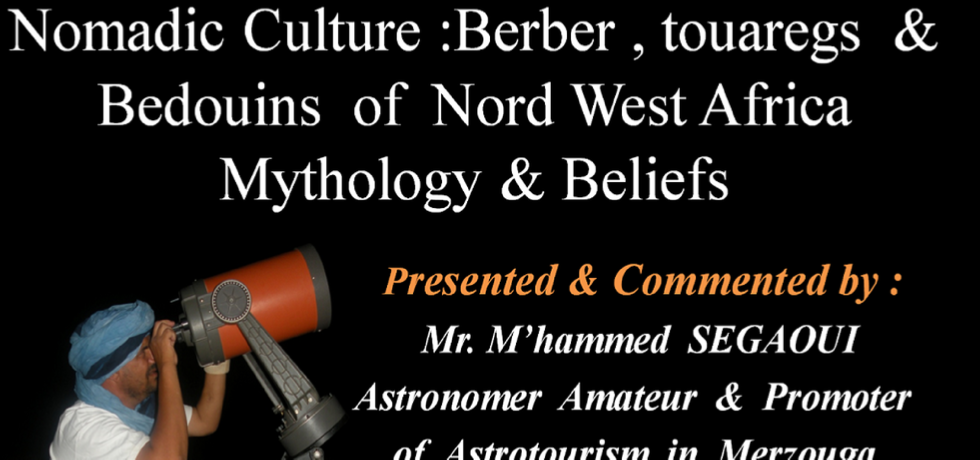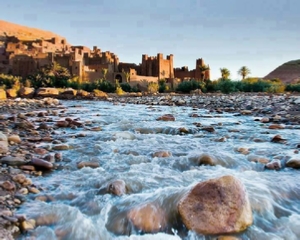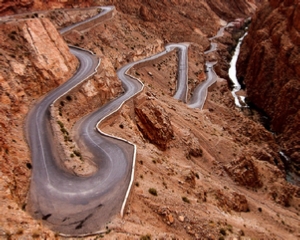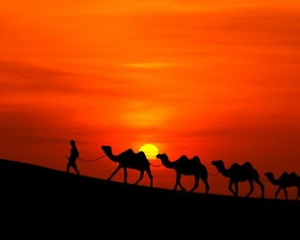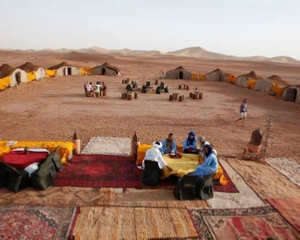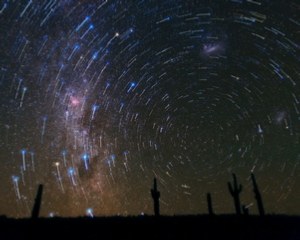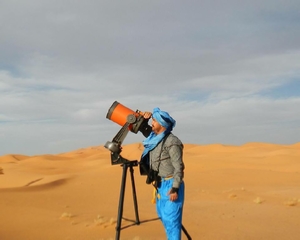 Morocco stargazing tours in Morocco in the edge of the Sahara desert:
If you enjoy astronomy, you should go stargazing in the Merzouga desert. Astronomy is not widely practiced in Morocco, but it is incredibly exciting, particularly in Merzouga, where the sky meets the desert.
WHAT IS INCLUDED:
Private transfer in an air-conditioned vehicle with pick-up in Marrakech
Accommodation in cozy hotels/riads
Breakfasts and dinners during stargazing tour
Morocco astronomy and geology trip with a guide
Camel ride and overnight stay in a Sahara camp
NOT INCLUDED:
Lunches, Drinks




ASTRO SAHARA TRIP FROM MARRAKECH.
5-DAY ASTRO MERZOUGA DESERT TRIP.