Morocco Astro Tour from Casablanca


Morocco Astro Tour from Casablanca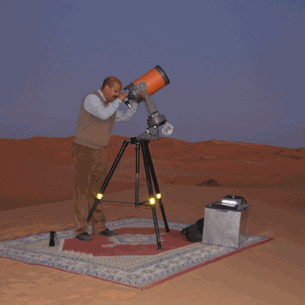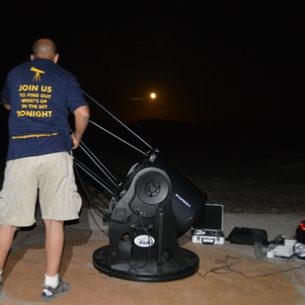 at Andromeda Desert Sky Camp


Astro Tour from Fes to Merzouga


Casablanca (Errachidia) Astro Tour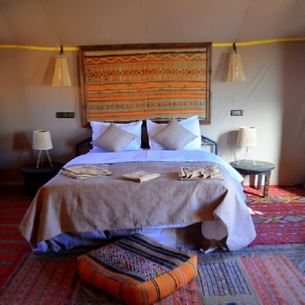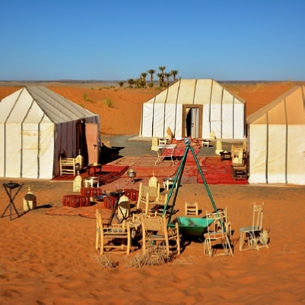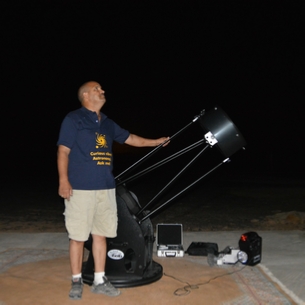 MOROCCO ASTRONOMY TRIPS
Stargazing trips to Sahara desert, in Merzouga


Tour from Marrakech to Fes


5 Day Tour from Fes to Merzouga


Tour from Marrakech to desert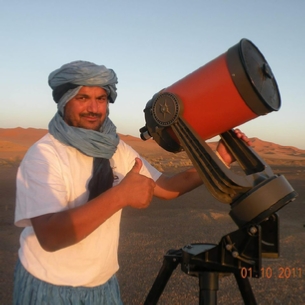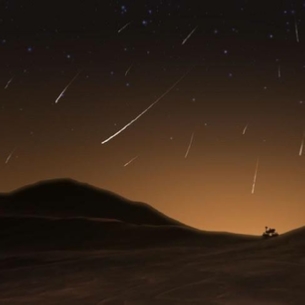 One of the last things that comes to mind while thinking about Morocco is stargazing. However, it is an ideal site because, while most of us live in locations with high population density and light pollution, which interfere with the natural starry sky, there are portions of Morocco that have no city lights. The sand dunes of Merzouga Erg Chebbi are one of Morocco's most stunning and unusual stargazing spots.
Try a camel ride into the Sahara for an unforgettable night of stargazing under one of the desert's most stunning skies. In the Sahara, the stars are stunning, but the sky is overcast.
This Morocco desert astronomy tour aims to expand the understanding of the universe's history, from the Big Bang to the emergence of life and consciousness.
As you have a world-class astronomy experience in Morocco, be taken around the stars by a native Merzouga astronomer and marvel at the grandeur of the night sky.
CASABLANCA - ERRACHIDIA AIRPORT (OPTIONAL) Optional transfer by plane on your own. Meeting day: Errachidia Arport - Night in hotel.
DAY 1 : ERRACHIDIA - ERFOUD - MERZOUGA DESERT
After breakfast, we will depart Errahcidia and drive through the Ziz Valley, stopping to view the wonderful oasis scenery. After arriving in Erfoud and Merzouga, we will spend the night in a local hotel.
DAY 2 : ASTRONOMY WITH TRIP IN MERZOUGA DESERT
Today you will visit Merzouga and spend the evening in a desert camp near the Erg Chebbi sand dunes in Merzouga. Enjoy a camel ride and the sunset on the dunes. After dinner in the open air, take in the view of the sky.
DAY 3 : ASTRONOMY TRIP SAHARA DESERT
Have a wonderful day of stargazing in Sahara. We drive around Erg Chebbi Merzouga to explore the area, meet nomads, and enjoy the landscape at the same camp at night. After supper, there will be an astronomy presentation and observation using binoculars and a telescope.
DAY 4 : MERZOUGA DESERT - ERRACHIDIA
We will return to Errachidia today to connect with your flight to Casablanca.
Note: If you require any modification for our 4-Day Morocco Stargazing Astro Desert Tour itinerary please contact us.
4-DAY CASABLANCA STARGAZING ASTRO DESERT TOUR
Tour from Casablanca (or Errachidia Airport) for stargazing in Morocco Safari Tour toto learn about the desert skies.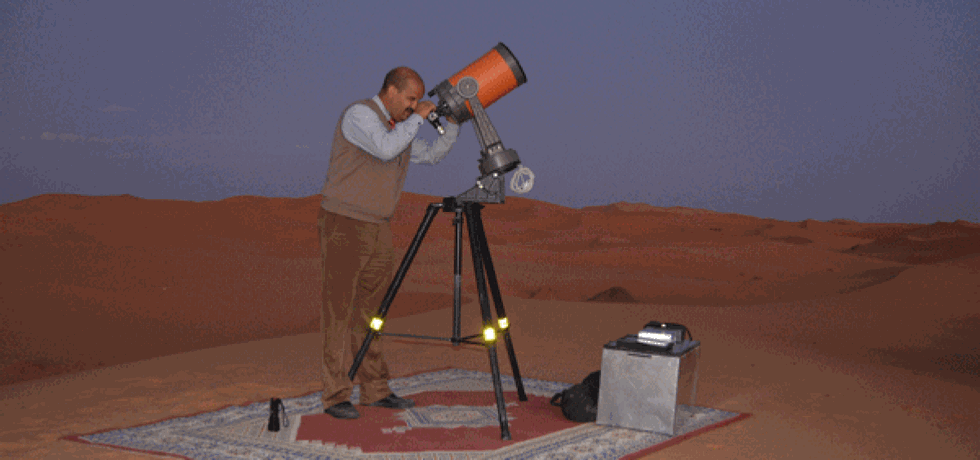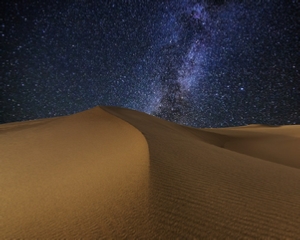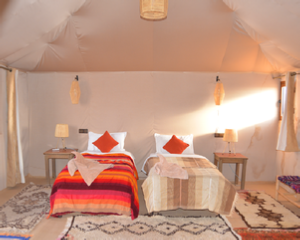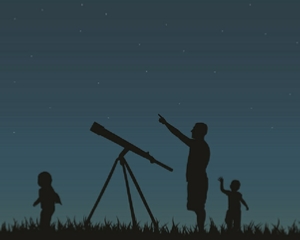 Is Stargazing in Morocco in the edge of the Sahara is your dream ?
Go stargazing in Morocco's Merzouga desert if you appreciate astronomy. Although astronomy is not frequently practiced in Morocco, it is an enthralling subject, especially in the south, where the sky meets the desert.
INCLUDED:
Private transfer in A/C vehicle and pick up from Errchidia.
Accommodation in cozy hotels/riads/desert camp.
All meals are included in the Morocco astronomy trip.
Morocco astronomy excursion with a local guide.
Camel ride through the desert.
NOT INCLUDED:
Lunches, drinks.
Plane tickets Casablanca - Errachidia and back.




MOROCCO ASTRO DESERT TOUR.
4-DAY STARGAZING IN MERZOUGA (ERRACHIDIA).